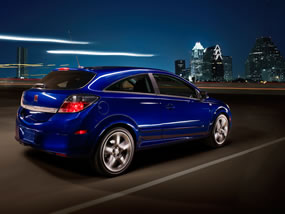 CAR REVIEW: Saturn was created by GM to take on the Japanese, Toyota and Honda especially, with a well made compact sedan and coupe. Saturnís were built in America in a brand new, state of the art factory, in the quaint little town of Spring Hill, Tennessee by dedicated workers. Models featured polymer side panels that bounced back after being hit by a shopping cart.
Click below for Full Article

2008 Saturn Astra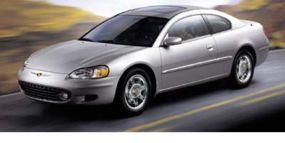 2001 Sebring Coupe
SAN FRANCISCO: Once the bastion of old-fashioned, overweight, gas-guzzling behemoths, Chrysler now offers some of the leanest, handsomest vehicles built in America. The new Sebring Coupe continues Chrysler's new styling tradition into the 21st century.
Click below for Full Article

2001 Sebring Coupe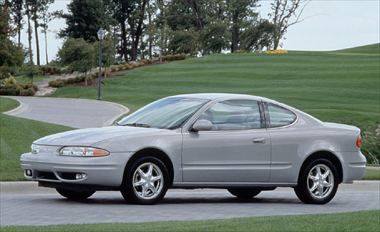 '99 Oldsmobile Alero Coupe
SAN FRANCISCO: Rumors around the auto industry said GM might drop the Oldsmobile brand. Looking at the Alero you might think it has already happened. I could not find an "Oldsmobile" badge anywhere and the new logo is definitely non-descript. However, the all-new for-1999 Alero is worthy of carrying the Oldsmobile name into the division's second 100 years. Olds celebrated its 100th birthday in 1998 and is America's oldest automobile manufacturer.
Click below for Full Article

'99 Oldsmobile Alero Coupe

'99 Saturn SC 3-Door Coupe
San Francisco: The usual comment when most people see Saturn's new three-door coupe, touted as a world's first is, "Why didn't they do that before?" The idea is really an application of the third, and now the fourth doors, that have been available on extended cab pickup trucks for a couple of years.
Click below for Full Article

'99 Saturn SC 3-Door Sport Coupe