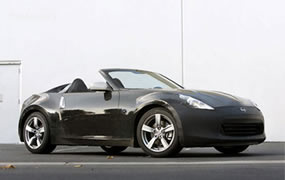 Nissan 370Z Roadster Review: Some cars you just know are meant for enjoyment. You don't worry about fuel economy, luggage capacity, ease of entry and exit or even price. The 370Z Roadster is one of those cars.
Click below for Full Article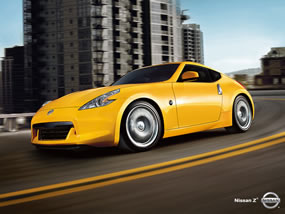 Nissan 370Z Review: The new 2009 370Z looks to the past and to the future in delivering an exciting, yet affordable driving experience. "This exciting new Z represents the essence of the Nissan brand, just as the original 240Z did nearly 40 years before," says Al Castignetti, vice president and general manager, Nissan Division, Nissan North America, Inc.
Click below for Full Article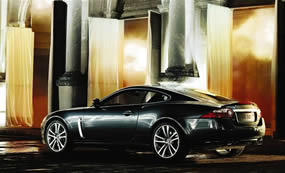 Sports Car Review: Jaguar has not had the smoothest road in recent years. As part of Ford, the division has eradicated the reliability issues that plagued the company's products in past years. But other facets of being part of the blue oval have been less rosy.
Click below for Full Article

2008 Jaguar XK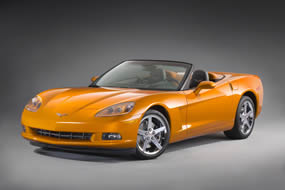 Sports Car Review: If you're looking for, say, a mid-size luxury car, you'll find a Cadillac CTS, BMW 5-Series, Mercedes E-Class and the Lexus ES that are all basically the same thing. Sure, there will be differences in their prices, performance and gizmos, but the overall driving experience is rather predictable. Get behind the wheel of a 'Vette, though, and you'll soon realize there's absolutely no other car like this on the planet. It's a blue-collar SuperCar.
Click below for Full Article

2008 Corvette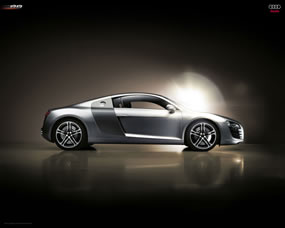 SUPERCAR REVIEW: Normally when you drive a car you truly love, it's like hot chocolate. It warms your soul, and you want to come back for more. This car, the Audi R8, is nothing like that. It's not hot chocolate at all. This car is like crack cocaine.
Click below for Full Article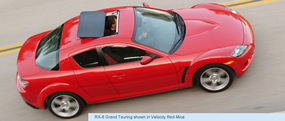 SPORTS CAR REVIEW: Lots of people buy four-door sedans. They want practicality, reliability and value. They are not RX-8 customers. The Mazda RX-8 is a sports car.
Click below for Full Article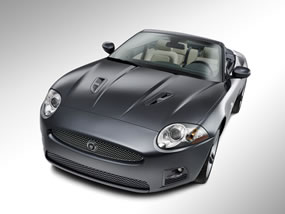 San Francisco: Nothing says "British" like a Jaguar. When I was young nothing made you stand gape-mouthed as much as an XK-E. Lesser being drove MGs or Triumphs, distinguished men, pipe in mouth, wearing ascots and tweed jackets, often with a beautiful, leggy, and Chanel clad woman beside him, drove Jaguars.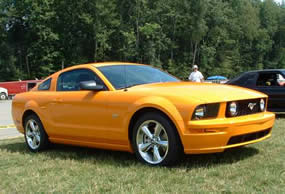 San Francisco: The Ford Mustang has more than four decades of heritage, and the newest generation is among the most beautiful of all. It perfectly blends modern design principles with the classic muscle-car shape that was born in the 1960s and has an interior still looks snazzy.
Click below for Full Article

2007 Mustang GT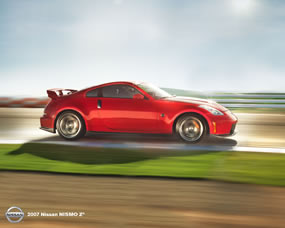 San Francisco: In pre-gas crisis 1970, the Big Three ruled the American marketplace. A small number of little Toyotas and Datsuns plied the streets, Honda had just started marketing the cute, microscopic 600, and the Civic was still in the design phase. Mazda and Subaru had yet to bloom, and Mitsubishi was unknown.
Click below for Full Article

2007 Nissan 350Z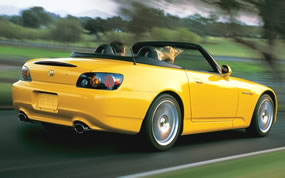 San Francisco: Honda is universally recognized as a maker of well designed, finely crafted, reliable, economical vehicles. Hundreds of thousands of Accords spill out of factories in the Midwest every year for American consumption. But what about the Honda that's built just for fun? That's the S2000, a true two-place sports car.
Click below for Full Article

2007 Honda S2000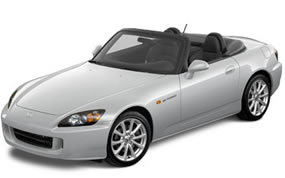 San Francisco: When you drive a different car each week, people often ask you which is your favorite. I've always had the same answer: the Honda S2000.
Click below for Full Article

2006 Honda S2000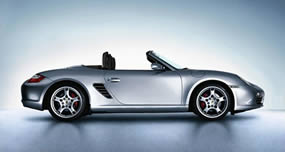 San Francisco: Over the last 14 years, people have asked me, what is your favorite car? My answer has always been, the Porsche Boxster. I tested my first one in August of 1997.
Click below for Full Article

2006 Porsche Boxter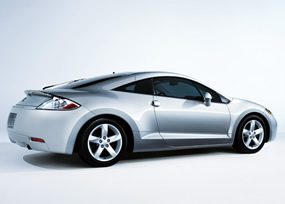 San Francisco: The Mitsubishi Eclipse is sexy again for 2006, offering a sleek, stylish body and strong V6 engine. As long as you're riding up front, the new Eclipse has a comfortable, well-designed, good-looking cabin. It looks like Mitsubishi is learning from the old advertising mantra that, indeed, sex sells.
Click below for Full Article

2006 Mitsubishi Eclipse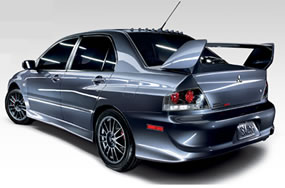 San Francisco: The Mitsubishi Lancer is a modest, compact four-door sedan that would be perfect for sending your daughter off to college in. Adding the word Evolution to the trunk lid badge changes the car completely. The Evolution, affectionately known as the Evo, is a super car designed for winning road rallies. It has long been revered in Japan for its road going prowess.
Click below for Full Article

2006 Mitsubishi Lancer Evolution IX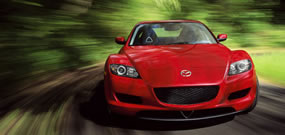 San Francisco: The history of Mazda is forever linked to the Rotary Engine they refined for passenger car use since Mazda's first RE powered mass production model, the Cosmo Sport, was introduced in 1967. Mazda has built several different car models over the past 40 years using this unique engine. Now Mazda has a new Rotary Engine called RENESIS, and that RE is what powers their new Mazda RX-8 sports car today.
Click below for Full Article

2005 Mazda RX-8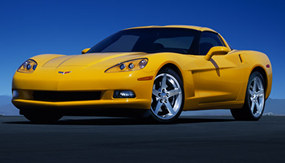 San Francisco: It's been a long time since I have driven a Corvette so seeing the '05 version in the flesh,
colloquially know as the C6 because it is the sixth generation Corvette, was a shock. Not that there were not familiar touches, I mean I knew it was a Corvette from the moment I laid eyes on it, but it was so different, so small.
Click below for Full Article

2005 Corvette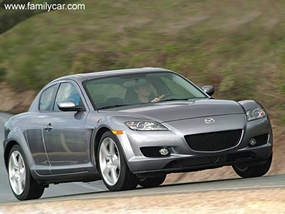 San Francisco: Sports cars are built for driving pleasure. But did you ever notice that most of them offer either a microscopic back seat or no back seat at all? Rejoice! The new RX-8 is here!
Click below for Full Article

2004 Mazda RX-8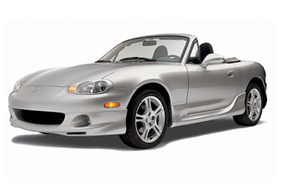 San Francisco: Like old British sports cars, the Mazda Miata has great handling, good looks, and a well-developed understanding of driving fun. Unlike those British cars, though, the Miata starts every time you want it to.
Click below for Full Article

2004 Mazda Miata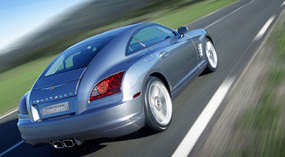 San Francisco: Chrysler's decided that they need a halo car, you know something that sits up there to draw your attention to the brand. It doesn't have to be a model that sells in the hundreds of thousands. Dodge has the Viper. Plymouth (now gone) had the Prowler. What's Chrysler got? The 300M? As nice as it is, the 300M really is not the halo Chrysler wants – heck, it's a four-door sedan. So, Chrysler, in just 24 short months, developed the Crossfire.

Click below for Full Article

2004 Chrysler Crossfire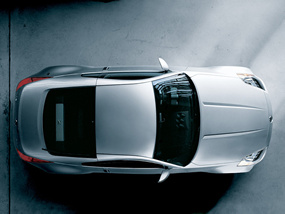 San Francisco: One of this year's happiest automotive stories is the return of the Z. A cherished model that has been reincarnated in the spirit of the original, with exciting looks, potent performance and at a base sticker price below $30,000.
Click below for Full Article

2003 Nissan 350Z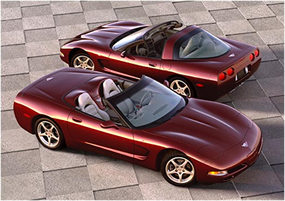 SAN FRANCISCO: It's hard to believe it's been half a century since Chevrolet unveiled the fabulous fiberglass bodied Corvette, Americaąs only mass-produced sports car.
Click below for Full Article

2003 Corvette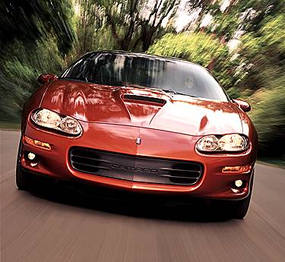 SAN FRANCISCO: I missed out on the early years of the Camaro. In the mid-60's I knew my goal was to grow up and own a Mustang convertible. By the time I was of driving age, my tastes had changed to the VW Beetle. It wasn't until 1982 that I was clued in on the spirit and personality of the Camaro.
Click below for Full Article

2001 Chevrolet Camero Z28 SS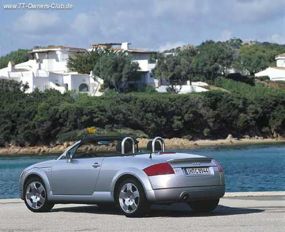 SAN FRANCISCO: Last year, Audi introduced its remarkable two-seat coupe, the TT, named for the famous early 20th century Touring Trophy race. The TT coupe is a beautiful and compact piece of rolling sculpture inside and out.
Click below for Full Article

2001 Audi TT Roadster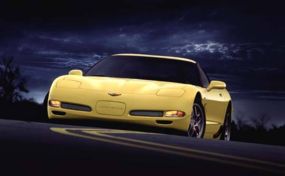 SAN FRANCISCO: What else can you say about the Chevrolet Corvette? Dollar for dollar, it's probably the best sports car in the world. I mean, it's no Ferrari 550 Maranello, but it's only a second or so slower than this Italian speed demon. The Corvette is no Acura NSX in the slalom, but it handles almost as well as the best-handling production car in the world. It's no Porsche Carrera, but it can brake almost as well as this German wundercar.
Click below for Full Article

2000 Corvette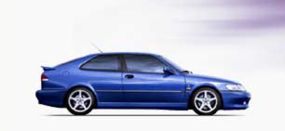 SAN FRANCISCO: The JA37 Viggen was the most accomplished jet fighter Saab ever built. Now, the Viggen version of Saab's midsize 9-3 series behaves like a jet on wheels, thanks to its high-output turbocharged engine. Saab has been squeezing maximum power from four-cylinder engines for decades, and this time, the result is 230 horsepower and 258 lb.-ft. of torque from a mere 2.3 liters of displacement.
Click below for Full Article

2000 Saab 9-3 Viggen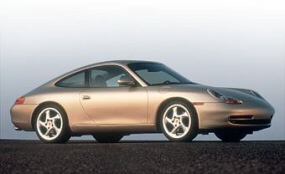 SAN FRANCISCO: Some cars touch the emotions, for reasons beyond simply speed, luxury, or beauty. We understand that the warm feeling comes from inside us, that the automobile, built from thousands of carefully designed pieces of metal, plastic, glass and leather, doesn't feel anything, but we do. Porsches have always been that kind of car.
Click below for Full Article

99' Porsche Carrera 911
SAN FRANCISCO: The 1999 Chevrolet Corvette is yet another fine example of Corvette's excellent fifth-generation effort, which debuted in 1997 to rave reviews. Over the last two years, Corvette engineers have featured a minor tweak here and there, culminating in the addition of a new hardtop model for '99. Other than that, the fifth generation '99 Corvette is similar to '97, and considered by many auto writers as one of the world's best sports car buys. To be specific, there isn't a better two-seater in the world that offers as much as Corvette for a base price of less than $40,000.
Click below for Full Article

99' Corvette Coupe
'99 Pontiac Trans AM WS6
SAN FRANCISCO: By now, most everyone has seen the Pontiac Trans Am "Beast" commercial where an all black Pontiac Trans Am Ram Air comes to a stop behind an unsuspecting "other car". When the light turns green, all that's left of the other vehicle are bits and pieces, as the Trans Am speeds away to find yet another "victim." This commercial captures Firebird's muscle car heritage, which dates back to 1967, stressing excitement, power and freedom.
Click below for Full Article

99' Pontiac Trans Am WS6
'99 Mustang GT
San Francisco: A recent test drive of Ford's 1999 Mustang GT Coupe resulted in a week of great motoring, which is the nucleus of the Mustang dogma. For the young or the young at heart, Mustang is still the Number One Pony Car ever built, fun to drive and affordable to own. It was the first "pony" to make the scene back in 1964 as an all-original Ford idea. Our test Mustang arrived in bright red metallic with polished aluminum wheels and tan interior. A premium sound system, with CD player and cassette, is now standard in both flip top and coupe models. Other standard items include air conditioning, power windows, power door locks, power decklid release and remote keyless entry.
Click below for Full Article

99' Ford Mustang GT