This Week's Sport Sedan Article: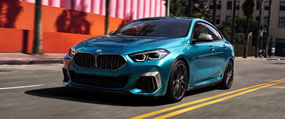 The Bottom Line: When ever the topic of German luxury cars comes up, one marque always floats to the top of the list. Headquartered in Munich, the company originated in 1916 as Bayerische Flugzeug-Werke, a builder of aircraft engines, and assumed the name Bayerische Motoren Werke in July 1917. They began building motorcycles in the 1920s, and entered the automobile business in 1928. Today they are over 104 years old, and we know them simply as BMW.
Click below for Full Article

2020 BMW 228i xDrive Gran Coupe M
This Week's Family Sedan Article: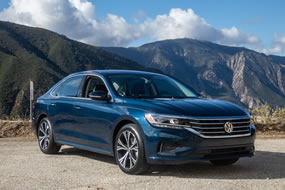 The Bottom Line: Lately automotive consumers have shifted their preferences from buying and leasing 4 door sedans, to crossovers, SUV's and pickup trucks. That trend has been going on for over 5 years, and the crossover, SUV and pickup truck market is now over 50% of US sales, and going higher each year. As the sedan market continues to shrink all the car companies have to be very competitive to make a 4 door car sale today.
Click below for Full Article

2020 Volkswagen Passat 2.0T SEL
This Week's Fun/Electric Vehicle Article: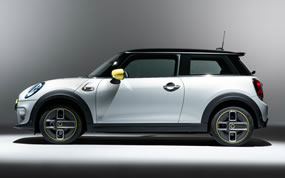 The Bottom Line: When the first Mini was launched in 1959 as the Spirit of the Streets, the public was a bit baffled. Soon enough, people began to recognize that the Mini was not merely a car, but a unique combination of classic British style in a low cost, small size, fun and nimble package that came to symbolize independence and spontaneity
Click below for Full Article

2020 MINI Cooper SE Hardtop 2 Door Electric Car
This Week's SUV Article: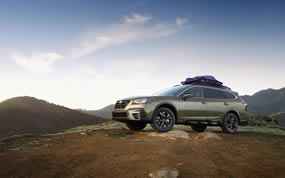 The Bottom Line: Over the years 4WD 4 wheel drive has been associated with trucks and SUV's as the go to drive train for work, mud and snow. Having the ability to engage all four wheels with traction control and equal power to pull the vehicle over what ever is on the ground.
Click below for Full Article

2020 Subaru Outback XT Onyx Edition