This Week's Family Sedan Articles: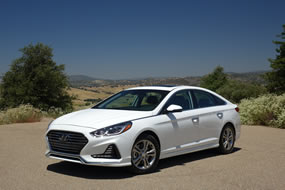 The 2018 Hyundai Sonata Limited Review: Understanding the 2018 Hyundai Sonata requires a short history lesson. At the start of this decade, Hyundai began selling its sixth-generation Sonata that turned out to be a huge hit in the United States. That 2011 model was the first Sonata I'd characterize as a good car, compared to its ancestors that worked their way up the descriptor ladder from "truly awful" to "good for the money." Here was a Sonata that, as I recall, was the first Korean car I'd ever driven that felt better than the strongest Japanese and American products in its segment.
Click below for Full Article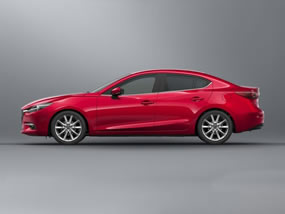 The 2018 Mazda3 Four-Door Grand Touring Review: A few car companies are doing something that would have been unthinkable just a couple of years ago: dropping small cars from their lineup. It started with Fiat Chrysler Automobiles deciding to kill off the Chrysler 200 sedan, a car that wasn't all that bad by the end of its life. I liked a lot of things about it, but FCA decided to pull the plug and stop investing in small cars completely. There's more money to be made in trucks and SUVs, so that's where they're focusing instead.
Click below for Full Article

2018 Mazda3 Four-Door Grand Touring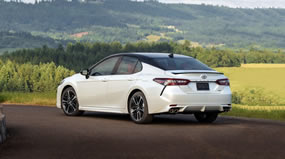 The 2018 Toyota Camry XSE Review: When Toyota started its top-to-bottom redesign of America's most popular car, the Camry, the goal could be summed up with one word: emotion. That's a dramatic change for a vehicle long known for being automotive vanilla. Its decades-long reputation is built on reliability and practicality more than style and feel, so the decision to inject some excitement into the Camry, even a little bit, is a big deal.
Click below for Full Article
This Week's Fun Car Article: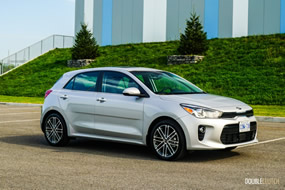 The 2018 Kia Rio 5-Door LX Review: High-priced dream cars may get all the attention, but it's cars like this, the affordably priced Kia Rio, that matter to a lot more Americans.
Heck, with a starting price under $14,000, a brand-new Rio is cheaper than a lot of the vehicles on used-car lots. The question, then, is how much drivers have to give up when they choose a new car off the bargain rack. After a complete redesign for 2018, the answer for the Rio is "not much."
Click below for Full Article
This Week's Luxury Car Article: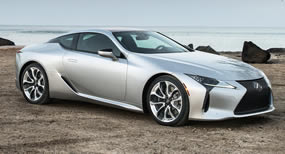 The 2018 Lexus LC 500h Review: If you're a Hollywood starlet who just signed a major movie deal, you're in luck. Lexus has just the car for you. It's called the LC, and it's one of the most stunningly styled cars to be unveiled in years. Sleek, sexy and almost alien looking in profile, it's a dramatic change from the rolling sleep aids that have plagued the luxury market for the past eight years. But just look at this thing. It screams, "Look at me, baby!"
Click below for Full Article