This Week's Sports Car Article: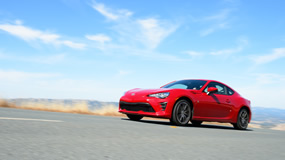 The 2017 Toyota 86 Review: The world seems to get smaller and more connected with each passing year, but we're still missing a key piece of Jetsons technology: the flying car. In fact, I used to wonder why there are no cars in the sky, flying cars sound like a wonderfully fun thing to test-drive for newspapers, until I got my pilot's license and bought my own little airplane. That's when I realized that flying cars will never, ever be possible. It's not that it's technically difficult to make one. NASA engineers used slide rules to send people to the moon, so the know-how has been available for decades.
Click below for Full Article
This Week's Crossover Articles: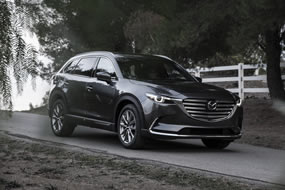 The 2017 Mazda CX-9 Grand Touring AWD Review: The Mazda CX-9 has long been one of the sportiest three-row crossovers you can buy, and certainly the sportiest in its price range. If you like that connected-to-the-road feeling from behind the wheel, you'll like the CX-9. The 2017 version takes everything up a notch. It's still got its characteristically crisp driving feel, but it's more polished now with a turbocharged engine, a modern all-wheel-drive system and a cabin that's as beautifully designed and well thought out as anything in this price class.
Click below for Full Article

2017 Mazda CX-9 Grand Touring AWD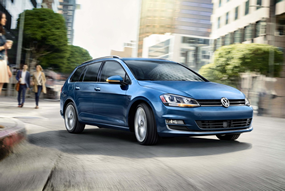 The 2017 Volkswagen Golf SportWagen Review: Small cars are better than big ones. I'm absolutely convinced of it. Of course, trying to explain that position makes me feel like the only vegetarian in a room full of meat eaters. This is America, where we always assume that bigger is better, which is why the average new house looks like a sports arena and the average new car is a crossover. Not everyone needs a crossover, though, just like not everyone needs a house where the Lakers could play in the dining room.
And to moms and dads who think their family couldn't possibly survive without a humongous off-road-looking vehicle in their driveway, this week I'm testing something that might change your mind: the new 2017 Volkswagen Golf SportWagen.
Click below for Full Article

2017 Volkswagen Golf SportWagen
This Week's Minivan Article: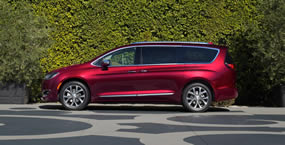 The 2017 Chrysler Pacifica Limited Review: Chrysler's new 2017 Pacifica has split personalities. The interior is designed for people who love minivans, and the exterior is designed for people who hate them. It's an interesting and bold experiment as Chrysler tries to re-ignite the passion people once had for minivans in the 1980s and '90s. The segment has dramatically shrunk in recent years as many buyers have switched from boxy, utilitarian vans to trendier crossovers and SUVs, despite their sometimes gluttonous gas consumption and less useful cabins.
Click below for Full Article

2017 Chrysler Pacifica Limited
This Week's Luxury Car Article: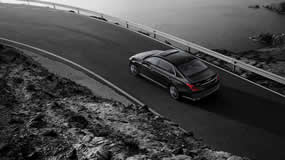 The 2017 Genesis G90 Review: Launching an automotive brand isn't easy. History is littered with the carcasses of automotive companies that tried and failed: Tucker, DeLorean, Bricklin, De Tomaso, and an almost endless list of once-proud brands that couldn't survive in the modern world. Plymouth, Pontiac, Oldsmobile, Saturn and Mercury are just a few of the high-profile automotive lives we've mourned in recent years. This year there's a new brand giving it a shot: Genesis. Just like Toyota spawned Lexus, Honda sired Acura and Nissan created Infiniti, Hyundai has decided to sell its up market cars under the new Genesis banner in 2017. It's starting with two vehicles: the mid-luxury G80, and the subject of this week's review, its flagship, and a spacious Mercedes-fighting luxury car called the Genesis G90.
Click below for Full Article
This Week's Fun Car Article: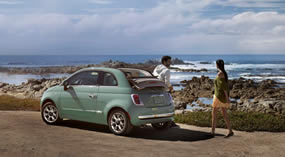 The 2017 Fiat 500 1957 Edition Review: The Fiat 500 is just like my youngest daughter. It's so cute, it gets away with stuff other cars couldn't. Its off-the-charts cuteness factor is undeniable. It's an adorable, cuddly, giggly toddler of a car, one that wants nothing more than to start the day with playtime and a smile. In fact, it's been a long time since I've driven a vehicle that got more attention or made more people grin than this one, which is odd for a car that's seen few noticeable changes since it was introduced to the U.S. market back in 2011 and now starts at under $15 grand. Most of the head-turners I drive are fresh, flashy and much more expensive.
Click below for Full Article