This Week's Tech Article: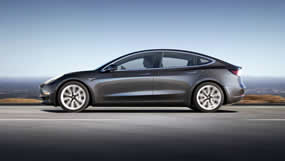 The Bottom Line: As Bob Dylan once said, "the times they are a changin ", and now is the time to make a change. In the model year 2020, if your going to buy a new car, crossover, SUV, station wagon or truck, you will have to make a decision on what type of engine you want to power your ride.
Click below for Full Article

ICE, HEV, BEV, ZEV, or all of them?
This Week's Family Sedan Article: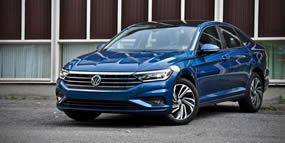 The 2019 Volkswagen Jetta GLI Review: It's remarkable that Volkswagen's engineers spent years creating an all-new design for the 2019 Jetta, but my brain most loudly registers one crude thought after driving it. "There's a red stripe around the wheel!"
Yes, the freshly designed Jetta looks more svelte with coupe-like arches. It has a completely new interior that is built around the lightweight-but-solid MQB architecture, making it feel better than I can ever recall a Jetta feeling from the driver's seat. It's taller, wider and longer than before.
Click below for Full Article
This Week's Sport Sedan Article: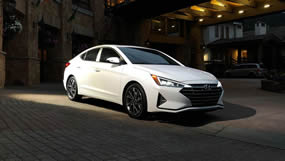 The 2019 Hyundai Elantra Sport Review: Long known for being affordable, basic transportation, the Hyundai Elantra has been getting more sophisticated with every update. This year it takes a big leap in terms of safety and driving dynamics.
Click below for Full Article
This Week's SUV Article: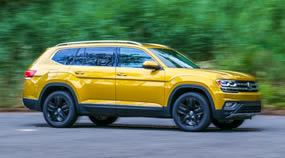 The 2019 Volkswagen Atlas Review: Volkswagen is expanding into new markets , quite literally, as it continues to roll out its biggest vehicle in the United States, the aptly named Atlas. Large, family-friendly vehicles remain wildly popular, and this spacious, three-row SUV is carrying the weight of profitability on its shoulders. Volkswagen is investing heavily in electric vehicles for the future, but gas-fueled vehicles like the Atlas are actually paying the bills, at least for now. And after driving it for a week, it's easy to see why.
Click below for Full Article