This Week's Family Sedan Articles: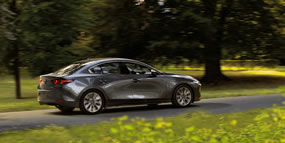 The 2019 Mazda3 Sedan Review: If I made a checklist of what every car company should do to boost their sedan sales at a time of crossover-vehicle mania, it would look something like this: "Give it a gorgeous cabin covered in soft-touch materials. Install a smartphone interface that's incredibly easy to use. Pen it a sexy body. And to woo those crossover buyers, make it get noticeably better gas mileage than a similar sized CUV, plus offer it with all-wheel drive."
Click below for Full Article
This Week's Luxury Car Article: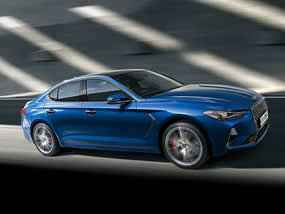 The 2019 Genesis G70 Bottom Line Review: TheGenesis G70 is a completely new model for 2019. It is engineered to compete head-on with the best sports sedans in the world, most notably the BMW 3-Series. The G70's cabin blends the futuristic feeling of contemporary technology, including real aluminum and steel trim, with the old-fashioned-luxury look of quilted leather. With these amenities the all-new Genesis sports sedan rivals all the established German players in the entry level luxury field.
Click below for Full Article
This Week's Sport Sedan Article: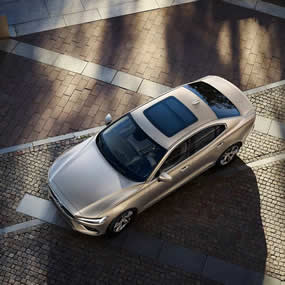 The 2019 Volvo S60 T6 AWD Review: When you build a mid-sized, mid-priced car, there are two ways to go about it. One is stretching and adding content to your cheaper models. The other is shrinking and taking content away from your more expensive cars.
Volvo took the second route when completely redesigning the S60 for 2019, although it broke from automotive tradition by keeping its content almost identical to the large and luxurious S90.
Click below for Full Article
This Week's Fun Car Articles: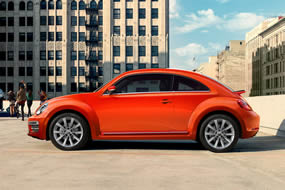 The 2019 VW Beetle Final Edition Cars: Volkswagen sold it's first Beetle in the United States in 1949. Since then it has built and sold over 20+ million copies of this iconic economy car worldwide. Now after 70+ years of Love Bugs, that tradition has come to an end. The 2019 model year is the last year of Beetle production, and it marks the End of an Era.
Click below for Full Article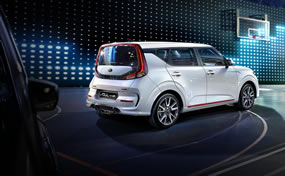 The 2020 Kia Soul GT-Line Turbo Review: The Kia Soul started out with lots of boxy competition. Through the years, its square-shaped rivals like the Honda Element, Scion xB and the Nissan Cube have all died off. You could say that the Kia is the Soul Survivor and has outlasted all of them combined. Now Kia is hoping to parlay its success into an all-new third generation model built for a world with very different competition: no longer Kleenex boxes on wheels, but small crossover vehicles that look like rough-and-tumble SUVs.
Click below for Full Article