This Week's Sport Sedan Article: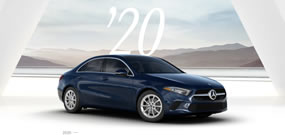 The Bottom Line: Literally everyone who is saying the word Mercedes today is actually pointing to Mercedes-Benz. Mercedes is the commonly used brand name that people know, but the company actually is Mercedes-Benz. The partnership dates back to 1901. It all started when Carl Benz and Gottlieb Daimler started their partnership.
Click below for Full Article

2020 Mercedes Benz A220 2.0L Turbo
This Week's Family Sedan Article: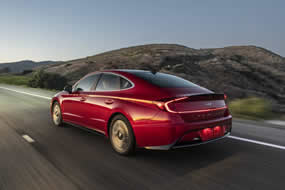 The Bottom Line: Hyundai Motor Company was founded in 1967. Along with its 33% owned subsidiary of Kia Motors, and its 100% owned luxury subsidiary Genesis Motors, they together comprise the Hyundai Motor Group. They have learned a thing or two in their 53 years of manufacturing, and today they are the third largest car company in the world.
Click below for Full Article

2020 Hyundai Sonata Hybrid Limited
This Week's Minivan Article: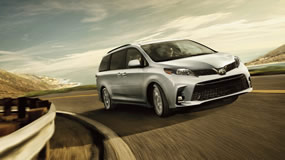 The Bottom Line: Toyota started making cars in 1936. They started selling vehicles in the US in 1958. Toyota then introduced a van in 1984. The Toyota Previa was the first minivan introduced to the US in 1990 as a replacement for the creatively named Toyota Van, and it was meant to be a serious competitor to the all dominant Chrysler Town & Country and Dodge Grand Caravan minivans. It wasn't.
Click below for Full Article

2020 Toyota Sienna SE Premium Edition
This Week's SUV Articles: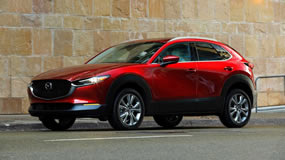 The Bottom Line: Mazda Motor Corporation, commonly referred to as simply Mazda, is a Japanese multinational company that has been around for over 100 years, and in that time span they have learned a thing or two. Foremost is that American car buyers really like SUV's sport utility vehicles, and CUV's crossover utility vehicles. Mazda knows what sells and now builds 5 cars and 5 SUV's. As the US car market is split 50/50 with cars and SUV's, Mazda has both ends of the spectrum covered.
Click below for Full Article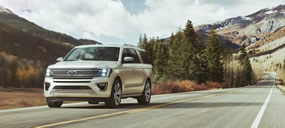 The Bottom Line: While working as an engineer for the Edison Illuminating Company in Detroit, Henry Ford built his first gasoline powered horseless carriage. At around 4:00 a.m. on June 4, 1896, in the shed behind his home on Bagley Avenue in Detroit, Henry Ford unveils the "Quadricycle," the first automobile he ever designed, or drove. On June 16, 1903 he established the Ford Motor Company, and five years later the company rolled out the first Ford Model T.
Click below for Full Article

2020 Ford Expedition 4x2 Platinum Edition