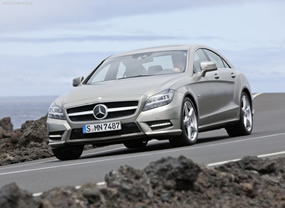 The 2011 Mercedes-Benz CL 550 Review: With the exception of a Bentley convertible I drove four years ago, the Mercedes-Benz CL550 represents the most expensive car I've ever tested for more than 10 minutes at $127,825. That represents not only the price of a three-bedroom house in many communities in the U.S., but also buys you an exquisitely styled and crafted super cruiser that is a technological goldmine.
Click below for Full Article

SAN FRANCISCO: Many of the Acura fans I've spoken with also happen to have, at one time or another, owned a Honda. As you may know, Honda makes and markets Acura as its upscale brand. I think it's impressive when a manufacturer can hold customer loyalty, especially when the owners are ready to move up to a more expensive purchase. Under the skin, Acuras share the Honda virtues of quality, reliability and strong resale value, but that's not the only reason people like them.
Click below for Full Article

2003 Acura 3.2 CL Type-S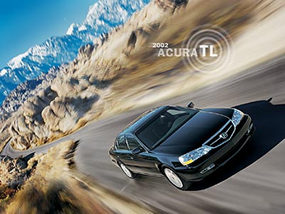 2002 Acura 3.2 TL
SAN FRANCISCO: Luxury in cars means different things to different people. Some like their luxury to be American-esque, a la Cadillac and Lincoln. Some like the European stylings of Jaguar, Mercedes-Benz, et al. Still others are more prone to the offerings of the burgeoning Japanese luxury marques. Welcome to the 2002 Acura 3.2 TL and 3.2 TL Type-S.
Click below for Full Article

2002 Acura 3.2 TL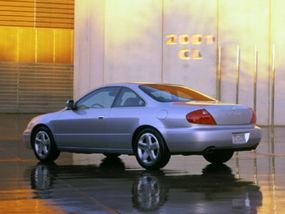 2001 Acura CL Coupe
SAN FRANCISCO: What kind of color is that my wife asked upon her first sight of my Acura CL test car. "Sundance Gold," I replied, but I knew what she meant. It was bright, bold and the car demanded attention. Sure, the CL, all new for 2001, looks great in silver, black, or even white, but gold? A trio of young girls in an old Mustang zoomed past me on the freeway with thumbs up and smiles, so someone liked it.
Click below for Full Article

2001 Acura CL Coupe
2000 Acura 3.2 CL Coupe
SAN FRANCISCO: The 3.2 CL is Acura's cool, new entry into the mid-size, luxury coupe class. Reports show the luxury coupe market will grow over 150% in the next few years, and Acura, hoping to compete with coupes from BMW and Mercedes-Benz, has redesigned the CL to attract these selective, upscale, coupe buyers. The CL is targeted at career couples in their thirties and the active, over-fifty crowd, whose kids have already left home. Of course, the CL is the logical next step, when loyal Honda owners are ready to move up to a more expensive auto purchase.
Click below for Full Article

2000 Acura 3.2 CL Coupe