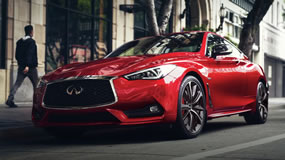 The Bottom Line: Infiniti is the upscale car division of the Nissan Motor Car Company that they started over 30 years ago. Brand new for the 2020 model year is a stunning Infiniti Q60 sport coupe. This is the base car for the tuner edition called the RED SPORT 400 AWD model. This is the car Infiniti sent me to review this week. A 2020 Q60 sport coupe painted in Liquid Platinum, with Graphite Leather seats, and double contrasting RED interior seam stitching.
Click below for Full Article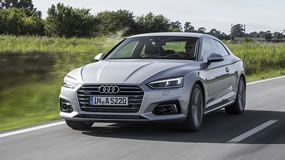 The 2018 Audi A5 Coupe Review: Audi is famous for its fine sedans, and they've more recently added a line of popular crossover vehicles. The A5, however, is a coupe, occupying a slightly sportier segment in the lineup. This next-generation model just received significant updates, too, on a new chassis. While Audis have been conservatively updated over the years, their general proportions historically are clean and balanced. Over the last several years, larger and larger grilles and more edges have become more part of the design.
Click below for Full Article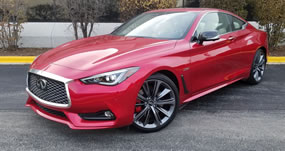 The 2018 Infiniti Q60 Red Sport 400 Review: If sports coupes rarely sell in big numbers, why do car companies build them? More than anything else, its to make a statement. And Infiniti is practically shouting about its innovation and style with its sexy, two-door Q60. This is a car that makes a visual statement, front and center, setting the tone for the entire Infiniti brand, with its sleek lines and deeply sculpted curves.
Click below for Full Article

2018 Infiniti Q60 Red Sport 400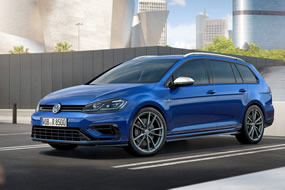 The 2017 Volkswagen Golf R Review: This is a car most folks wouldn't give a second glance. It's a tiny hatchback, the kind a high school algebra teacher would drive because it's sensible, practical and economical. Or so you'd think. Look under the skin and you'll find something remarkable. This sensible-looking car comes with nearly 300 horsepower, a crazy-low suspension setup and brake discs the size of Trump's ego. It's insane. It's ridiculous. It shouldn't even exist. Yet it does, with a name just as unassuming as its hatchback body: The Volkswagen Golf R. But what a difference that letter can make.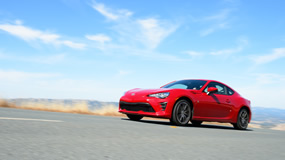 The 2017 Toyota 86 Review: The world seems to get smaller and more connected with each passing year, but we're still missing a key piece of Jetsons technology: the flying car. In fact, I used to wonder why there are no cars in the sky, flying cars sound like a wonderfully fun thing to test-drive for newspapers, until I got my pilot's license and bought my own little airplane. That's when I realized that flying cars will never, ever be possible. It's not that it's technically difficult to make one. NASA engineers used slide rules to send people to the moon, so the know-how has been available for decades.
Click below for Full Article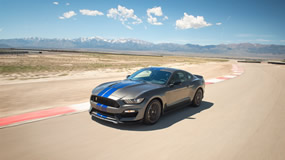 The 2016 Ford Mustang GT Coupe Review: After a brilliant redesign last year, the Ford Mustang is finding new ways to tug at buyers' heartstrings in 2016. The new design certainly tugs at mine. Before 2015, I'd always struggled to "get" this car because of quirky things like its out-of-date suspension and inexcusably cheap feeling interior. It took a Shelby Mustang with its drastically revamped, sports-car-like suspension to make me really enjoy driving it. With this new generation, though, the Mustang is so much easier for me to love. It dumped its old ox-cart rear suspension in favor of one that feels like it belongs in a modern car, and its new interior, perhaps the most dramatic and uniquely styled cabin on the market today, is a vast improvement. And oh, that body.
Click below for Full Article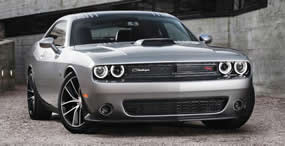 The 2015 Dodge Challenger Review: Despite the growing popularity of fuel-economizing hybrid and electric cars, there is still a segment of the population that wants to drive fun, powerful cars. In 2015, you can buy a new Ford Mustang, Chevrolet Camaro, and a Dodge Challenger, three of the original muscle cars. The 1970 Challenger was Chrysler's response to the 1965 Mustang and 1967 Camaro. Although late to the party, it offered another kind of experience, including the famous Hemi V8 engine.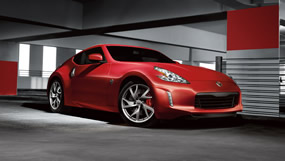 The 2014 Nissan 370Z NISMO Review: When you add NISMO to a Nissan vehicle, it means it's borrowing traits from the company's racing division, Nissan Motorsports. Applying this nomenclature, and the exciting improvements it brings, is especially welcome on a car that's already a sports car. It starts with the 3.7-liter V6 under the hood, which generates 350 horsepower and 276 lb.-ft. of torque through a six-speed manual, and the only gearbox offered. The transmission matches revs automatically, giving you a little exhaust "blip" that makes it sound like you're a real race car driver.
Click below for Full Article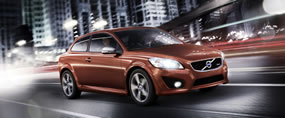 The 2013 Volvo C30 Review: The C30 is Volvo's smallest car sold in the U.S. A compact hatchback, it bears some resemblance to the iconic glass-hatched 1800es of the early 1970's. But the C30 is a completely modern car.
With more choices in the compact hatchback segment now, the C30 is kind of a relic, but a charming one. It brings the Volvo experience to younger buyers, and offers, along with its turbocharged 2.5-liter five-cylinder engine, a manual six-speed transmission.
Click below for Full Article
The 2011 Shelby GT500 Review: I drove the 2011 Shelby GT500 last week and, oh my. Racing legend Carroll Shelby's versions of Mustangs, Cobra and others, have been prized for their potent performance for decades.
Ford's Special Vehicle Team (SVT) started with the 2011 Mustang body, gloriously redone last year and still handsome in a retro way. Look at those raised haunches, the trapezoidal grille that leans forward aggressively and the hint of side scoop that has been a Mustang styling cue since 1964. And the classic triple taillamps remain, with sequential turn signals too!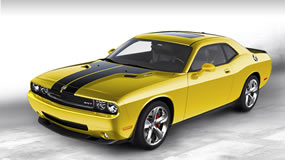 Dodge Challenger SRT8 Review: Sitting in the driver's seat of this car, it doesn't feel like I'm in a real vehicle. It's more like a cartoon car, a clown car, an outlandish and overly exaggerated caricature of the genuine article.
Click below for Full Article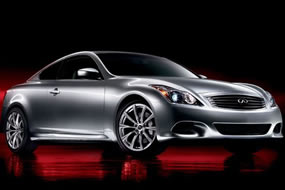 Infiniti G37 Review: The G37 offers powerful performance cloaked in an elegant design, thatís probably why itís Infinitiís best seller. For 2010, they didnít mess with success, giving it some welcome revisions but leaving the essential recipe intact.
Click below for Full Article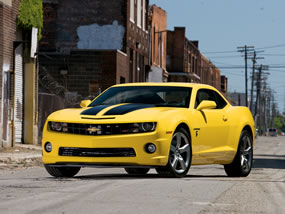 Chevrolet Camaro Review: After debuting in 1967 to compete with the Mustang, the GM pony car went through several generations before being retired in 2002. After what seems like forever, the Camaro is back in 2010, and well worth waiting for.
Click below for Full Article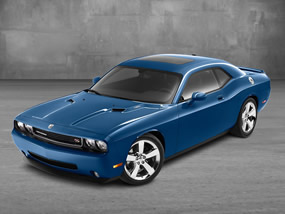 Dodge Challenger Review: With the Ford Mustang still going strong and the Chevy Camaro back on the road, itís inevitable that Chryslerís pony car entry would return as well. Looking incredibly similar to the historical car of four decades ago, but significantly larger and completely up-to-date, the Dodge Challenger is back.
Click below for Full Article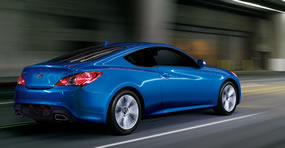 Hyundai Genesis Coupe Review: About 10 years ago there were only two reasons you'd ever mention the word "Hyundai." One is that you knew nothing about cars and were actually thinking about buying one of these disposable junkers. The other was that you were telling a joke.
Click below for Full Article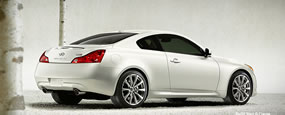 Infiniti G37 Coupe Review: Last week I drove the G37 Sedan, a wonderful four-door luxury car from Infiniti that felt almost like a sports car. This week I'm in the G37 Coupe. "Big whoop," you may say. "Why don't you re-print last week's review and just substitute 'two-door' for 'four-door?'"
Click below for Full Article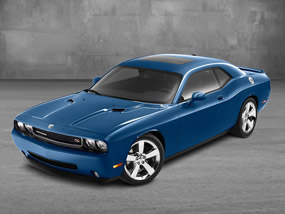 Muscle Car Review: This is a car that's easy to love. It's the new 2009 Dodge Challenger, a reborn muscle car that flaunts its all American roots. It's proof that the Chrysler Corp, and indeed, the entire American auto industry, still knows how to make exciting cars for the masses.
Click below for Full Article

2009 Dodge Challenger Hemi R/T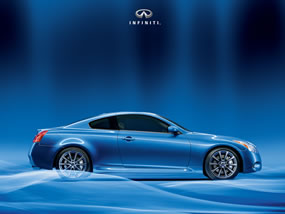 CAR REVIEW: Infiniti has found its mojo in the 21st century, sending to market stylish and desirable cars. The G35 coupe I first tested in 2003 was remarkable in the way it combined the utility of a midsized car with the sensation of a close-coupled coupe for two. It was really a nicer, bigger version of Nissanís 350Z, like Dockers to the Zís Leviís 501s.
Click below for Full Article

2008 Infiniti G37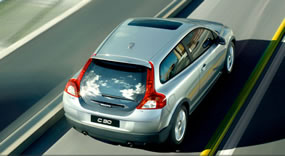 CAR REVIEW: For years now, Volvo has been distancing itself further and further from its original boxy image. Now, the C30 brings a smaller, sportier model into the line that hasnít been seen since the 1800es wagon in the early 1970s..
Click below for Full Article

2008 Volvo C30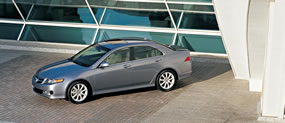 San Francisco: Honda has an enviable reputation for providing nice, reliable, well made cars that are, at least in their simplest form, affordable. The existence of the Acura brand lets Honda keep it that way.
Click below for Full Article

2007 Acura TSX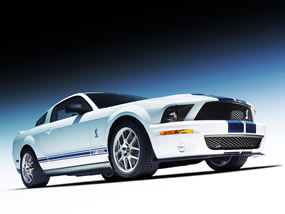 San Francisco: Years ago when I was a kid I worked at Moriarty Brothers Lincoln-Mercury in Manchester, Connecticut. Ford was into big time auto racing back then and Matt Moriarty Jr. was too. Matt had a friend who owned a 1967 Shelby GT500 with the fabled 427 engine.
Click below for Full Article

2007 Ford Shelby GT500 Mustang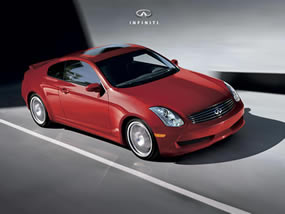 San Francisco: A few days before our family vacation in Arkansas, debate rocked the Price household. I knew I'd have the keys that week to an Infiniti G35 Coupe, a fun little car that would be perfect for zipping through the hilly roads around Hot Springs. That's what I wanted to take.
Click below for Full Article

2006 Infiniti G35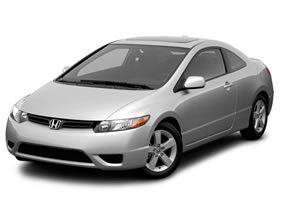 San Francisco: Despite its Japanese origins, the Honda Civic is really a classic American success story. It has been a long, happy run from the tiny MINI sized Civic hatchback of 1973 to the family size Civic sedan of 2006.
Click below for Full Article

2006 Honda Civic EX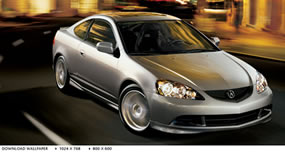 San Francisco: Acura's RSX sports coupe didn't really need much refreshing. A new body on the Acura RSX gives the car's sporty wedge shape a slightly more aggressive style. Most people would find it hard to tell the difference between 2004 and 2005 models, but a lot of little changes add up to a big improvement this year.
Click below for Full Article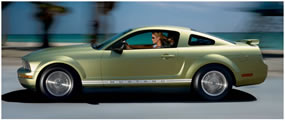 San Francisco: A long, long time ago, back in 1964, Ford Motor Company decided that America needed a small, sporty car to have some fun in. They developed a car called the Mustang and found out that they were right. The car was a huge success and consumers bought over one million of them in less than 36 months. Now fast forward 40 years and Ford is going to do it again. Take a look at the all new for 2005 Ford Mustang, the best thing on wheels you can buy today.

Click below for Full Article

2005 Ford Mustang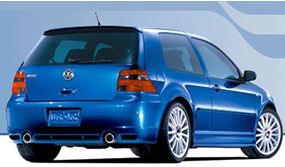 San Francisco: Rather than using outlandish styling gimmicks like hood scoops and giant rear wings, the fast and agile Volkswagen R32 looks remarkably similar to the inexpensive VW Golf economy car. These subtle changes only hint at the racecar-like capability of this $29,000 high-performance machine.
Click below for Full Article

2004 Volkswagen R32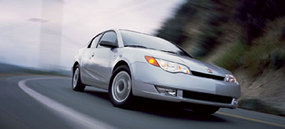 San Francisco: If this were 1994, the Saturn Ion 3 Quad Coupe would be praised as a fabulous new car with an advanced suspension, innovative styling, and refined interior. Too bad it's 2004.
Click below for Full Article

2004 Saturn Ion 3 Quad Coupe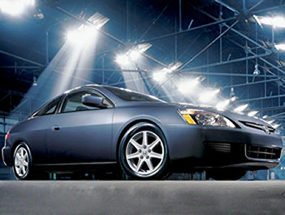 San Francisco: While it bears a striking resemblance to the four-door Honda Accord, the two-door Accord actually shares no body panels with the sedan. Instead, it offers a sleek, sporty look that almost hides its practicality.
Click below for Full Article

2004 Honda Accord EX Coupe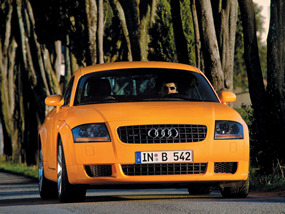 San Francisco: If the Audi TT were a lot smaller, you would buy it at a jewelry store instead of a dealership. The combination of clean, gorgeous lines, sumptuous materials, and glittering accents inside and out makes the TT something you would expect to find in a display case at Tiffany's.
Click below for Full Article

2003 Audi TT Coupe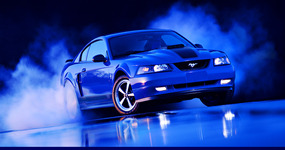 San Francisco: Almost exactly 39 years ago, the Ford Mustang debuted at the New York World's Fair. No one knew it at the time, but a record 417,000 units would sell that first 12 months. People just went nuts for the new Mustang pony car.
Click below for Full Article

2003 Ford Mustang Mach I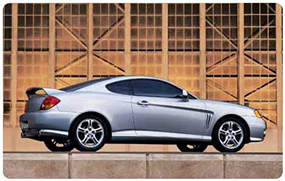 SAN FRANCISCO: Within the last year or two Hyundai has made leaps and bounds in the styling, engineering and quality of their new cars, not to mention adding a lot of the fun-to-drive factor. This brings us to our most fun test car in a long time: The 2003 Hyundai Tiburon GT V6.
Click below for Full Article

2003 Hyundai Tiburon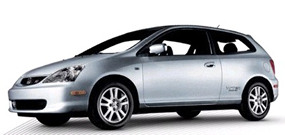 2002 Honda Civic Si
SAN FRANCISCO: It brings quite a bit of pride for me to stand over the 2002 Civic Si. As a patron of hot hatchbacks since I learned to steer a car, I have seen them go from an economical novelty with sporty intent back in the mid 1980's to outright sports cars today.
Click below for Full Article

2002 Honda Civic Si

2002 Mercedes C230 Sport Coupe
SAN FRANCISCO: If you think Mercedes-Benz cars are all expensive, hulking behemoths, think again. As the century-old marque continues expanding its offerings up market and down market, it now proudly debuts the latest version of its entry-level C-Class car - the C230 Sport Coupe. With prices starting at a remarkable $24,950, it is the least expensive Mercedes you can buy.
Click below for Full Article

2002 Mercedes C230 Sport Coupe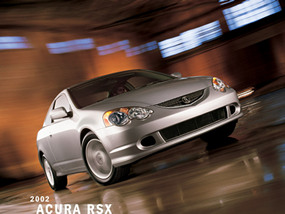 2002 Acura RSX
SAN FRANCISCO: The Acura Integra was a very popular car. In fact, it was so good that it still attracted buyers with an eight-year-old design. However, except for the throwback Morgan, change inevitably arrives. Welcome to the 2002 Acura RSX.
Click below for Full Article

2002 Acura RSX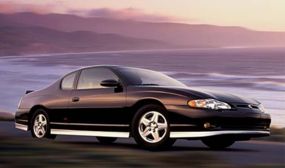 2001 Monte Carlo SS
SAN FRANCISCO: This week, we test drive Chevrolet's 2001 Monte Carlo SS (Super Sport), a personal sport coupe that outwardly mimics the great Super Sport models of the past. Finished in a beautiful Torch Red exterior with Ebony leather accent interior, our SS model featured a $2,000 High Sport Appearance package that included a ground effects package finished in Galaxy Silver and special wheel treatment. The end result is a Monte Carlo SS that attracted much attention during our weeklong test.
Click below for Full Article

2001 Monte Carlo SS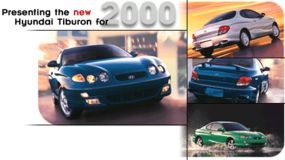 2000 Hyundai Tiburon
SAN FRANCISCO: When Hyundai redesigned its 2000 Tiburon, complete with quad headlamps and aerodynamic sheetmetal, it entered a "zone" it hadn't experienced before; the zone we speak of is the "getting noticed" zone! Our test drive Tiburon turned heads wherever we took it, and was the darling of the younger set. However, just because the youngsters loved Tiburon doesn't dictate that the car is solely a young person's car.
Click below for Full Article

2000 Hyundai Tiburon
2000 Audi TT Quattro Coupe
SAN FRANCISCO: The new TT Coupe is the rebirth of an Audi sports car tradition. Brilliant. Simple. Genuine. Outrageous! These are the words that come to mind at the first exterior glance. Controlling, exciting and shameful thoughts quickly follow as I peek in at the interior of this baby that I am completely Ga-Ga about.
Click below for Full Article

2000 Audi TT Quattro Coupe
2000 BMW M Coupe
SAN FRANCISCO: I grabbed second gear just as I turned into the first corner, a right-hander of my "personal hill climb", Sharp Park Road. The pavement had just a hint of dampness. As I turned into the corner, hard on the throttle, the little traction control light began to flutter as the anti-lock brakes try to stop me from sliding the black M Coupe into the concrete barrier on one side and the guard rail on the other. The engine wails up to 6,500 rpm and I shift into third, all the while the traction control is working to keep me from making a fool of myself. Sometimes it's nice to have a Guardian Angel. Especially an electronic one.
Click below for Full Article

2000 BMW M Coupe
2000 Monte Carlo
SAN FRANCISCO: Chevy's new 2000 Monte Carlo is indeed a car that will impact consumers from two camps: those who like performance, and those who enjoy sophistication. Now in its 24th year, Monte Carlo continues its time honored place in the Chevy line-up, harking a "classy - with a wild streak" expression, according to Kurt Ritter, Chevrolet General Manager.
Click below for Full Article

2000 Monte Carlo
'99 Toyota Camry Solara SE
San Francisco: One of the main criticisms over the years of Toyota (and other Japanese autos) was, and is, that the cars lack personality. I guess I'd have to agree with that if I thought personality meant not starting when it looks like rain, or leaving a trail of oil droppings behind you so the tow truck could find you. But I happen to think that personality doesn't have to mean unreliable or quirky.
Click below for Full Article

'99 Toyota Camry Solara SE Coupe
'99 Mercury Cougar Coupe
San Francisco: Way back when the earth was still cooling, I worked at a Lincoln-Mercury dealer, Moriarty Brothers, in Manchester, Connecticut. I was (and am) a Ford guy and L-M, especially the Mercury, was seen as Ford's dowdy cousin to those that thought speed. (Man, we didn't even acknowledge the Lincoln side. Lincolns were for old guys.) But somehow, in a sea of land yachts and limos, Mercury saw fit to field cars in NASCAR's Grand National races, NHRA's drags, and even in the famous East African Safari. Moriarty even did their part, winning NHRA's SS/C at the 1967 Spring Nationals with a 1967 Comet Cyclone (390 cid) by the name of "Big Red".
Click below for Full Article

'99 Mercury Cougar Sport Coupe